We've Launched a New Line of COVID-19 Response Products to Help Keep your Staff & Customers Safe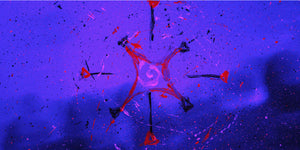 Today, we're facing a situation which is unprecedented in our modern history. With the emergence of COVID-19, the entire world has found itself in a position unlike any we've ever experienced.
People and organizations are being heavily impacted by COVID-19. As a result, those companies are having to find new ways of protecting their employees and their customers.
At Northern Specialty Supplies, we've been listed as a vital supply-chain partner to these businesses that been named as Essential Services. And because we work so closely with them every day, we understand just how important of a service these businesses – and their employees – are providing to the general public.
We take their protection and safety, as well as that of the public, very seriously.
That's why we've launched a new line of COVID-19 Response Items to help protect essential services, their employees, and the general public.
These new products have been designed to make it easy and affordable to take the necessary precautions to help flatten the curve of COVID-19.
Mobile Hand Sanitizer Stand
With the importance of frequently washing and sanitizing your hands to help avoid the spread of COVID-19, one of the easiest things you can do is make hand sanitizer readily available.
With our Mobile Hand Sanitizer Stands, you can put hand sanitizer stations wherever they're needed. This could include entries and exits, near cashier stations, or in break rooms.
Our Mobile Hand Sanitizer Stands are lightweight, making them easy to relocate as required.
Temporary Sneeze Guard
Putting up a simple barrier between people can be an effective way to eliminate physical contact and inadvertent transmission of COVID-19.
Our Temporary Sneeze Shield acts as a lightweight physical divider that helps prevent the spread of contagions.
These shields feature a clear vinyl window attached to a welded tube frame. They're easy to move and can be used for almost any application, including interviews, personnel screening, law enforcement, and border patrol.
Physical Distancing Floor Decals
Social distancing has been shown to be the most effective tactic in reducing the spread of COVID-19. But for the average person, understanding exactly how far they need to stand from one another in public places could be less intuitive than we'd like to think.
With our Physical Distancing Floor Decals, you can help your customers keep a safe distance between one another by mapping it on out the floor of your business or space.
Personal Germ Shield
Our most substantial and heavy-duty COVID-19 response product is the new Personal Germ Shield.
This shield can be quickly deployed for immediate use to prevent the spread of contagions. And with its three-sided design, it offers significant protection from physical contact and accidental germ transmission.
Made from quarter-inch clear acrylic and measuring 30 inches by 30 inches by 9 inches, the Personal Germ Shield also features a 6-inch by 12-inch passthrough window. This makes it a perfect fit for everything from bank tellers to retail cashiers and beyond.
The Personal Germ Shield is cost-effective and convenient. It requires no tools to set up and is made with easily cleanable surfaces.
Best of all, this product is locally made, right here in Canada.
During this unprecedented time, it's important that we all do everything in our power to keep each other safe. And that's a responsibility that we take extremely seriously at Northern Specialty Supplies.
If you've got questions about the right products to help protect yourself, your business, your employees, and the public from COVID-19, get in touch with us. We're here to answer any questions you may have.
---