Cheap Can Be Pricey: 3 Ways Low-Priced Parking Solutions Will Cost You Over Time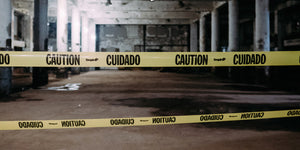 Parking solutions are like anything else – when you're shopping for them, you'll always come across a wide range of price points for the same types of products. You can find similar items at a low cost, a high cost, and somewhere in the middle. And like anything else, when it comes to buying parking supplies, it can be easy to opt for the less expensive option in favour of benefitting from immediate cost savings.
But there can be significant hidden long-term costs and implications associated with those short-term savings. That's why it's important to ensure you're considering a few key factors before you make your purchase decision. Here are three ways that low-priced parking solutions can cost you big over time.
Incurring More Frequent Service Calls
From pay-and-display parking meters to gated entry machines and pay stations, the equipment serves as generators of the revenue for the parking industry. But they also all rely on other products, such as paper consumables like spitter tickets, violation rolls, and pay-and-display receipt rolls, in order to operate properly.
And all of these items have a few things in common. The first is that they're put through a significant amount of use on a consistent basis. The second is that they're constantly exposed to external elements that can create substantial and damaging wear-and-tear including weather and humidity, oils from people's skin, pocket lint, and even that coffee somebody spilled on their ticket before plugging it back into the machine to pay. These materials can then end up inside your parking equipment and cause significant issues.
By utilizing cheaper and lower-quality supplies in your equipment, you drastically increase the likelihood of a breakdown. And when these machines break down, it means that you're going to be forced to shell out your hard-earned cash to have a technician repair the issues.
Realizing Lost Revenue from Broken Down Equipment
The costs associated with broken down equipment don't stop at the expense you put out to repair it. You've also got to account for the fact that, not only are these machines costing you money to fix, they're also costing you potential revenue by being out of operation. A broken pay-and-display parking meter can't collect parking payments, in turn taking money right out of your pocket. This means that, every time your equipment goes down, you're effectively doubling down on your financial losses.
When you look at the total sum of money lost to broken down equipment, you'll likely come to notice that the cost of ongoing repairs and foregone revenue is significantly higher than the cost differential of purchasing higher-quality supplies from the outset and conducting ongoing maintenance using readily available tools.
Shelling Out Money to Replace Cheap Equipment
Your technologically sophisticated parking equipment isn't the only thing in your parking facility that gets put through significant wear-and-tear. Your facility safety equipment can also take a beating over time. Simple things like traffic cones, portable barriers, delineator posts, and even signage will all be subject to the elements, vandalism, hits from cars, and the wear that comes with being stored, moved, and re-stored. Using products made from cheap plastic will mean they are less durable and in turn need to be replaced more frequently. On the other hand, investing in items made with impact-resistant polyethylene will help drastically increase their lifespan and save you money over the long run.
We believe our customers deserve the best value for their money and we are avid proponents of offering high-quality products that deliver on that belief. And that's we've searched far and wide to find and partner with top-quality suppliers from all around the globe. This means that we can provide you with the right products for your needs at a quality level we're proud to stand behind and at a price point that delivers unparalleled value.
At Northern Specialty Supplies, we offer a wide array of high-quality parking solutions. To learn more, or if you have questions about the right POS supplies for your needs, don't hesitate to get in touch. We're here to help!
---